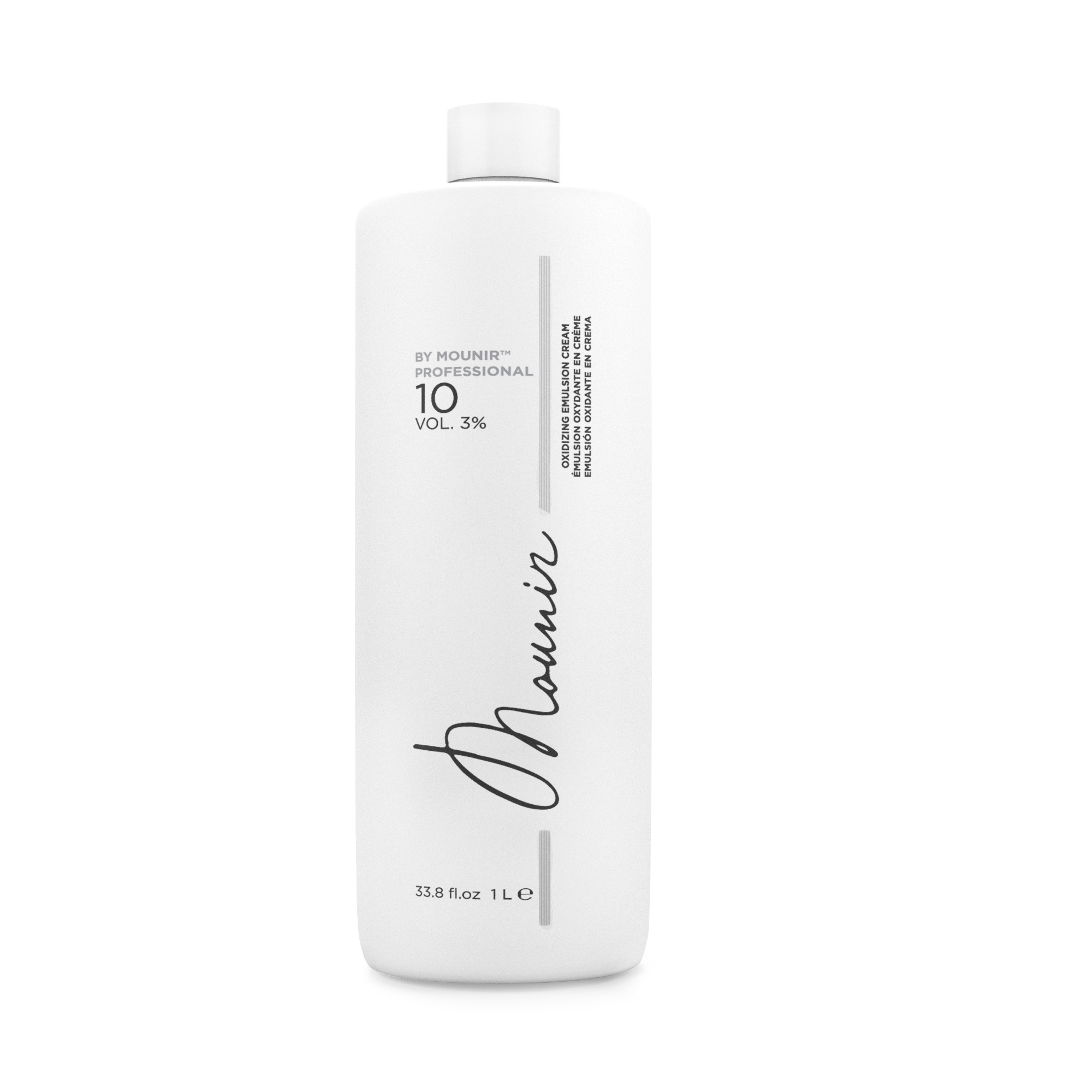 I want to also draw attention to a simple subject around the use of the powder, the tints, peroxide and how sensitive it is.
Based on my experience, I always refused to mix the tint or powder of a certain brand with peroxide of another. I always made sure to use the peroxide and the dye of the same brand no matter which it is.
I will give you some advice. To obtain the beautiful results I am talking about, it is very necessary to use  the peroxide of Mounir's brand with both the dye and the powder.
Don't try to use our products with any other peroxide of any other brand.
Why I am saying this?
Our peroxide is formulated very precisely to go along and react with our products and give the desired results.
So, I am talking about the importance of using Mounir's peroxide with Mounir's products to get the perfect results and not risk facing any challenges.
Peroxide: For a normal dye, we will use the peroxide 20 and for the toner peroxide 20 as well.
If we have naturally light hair or with highlights and we want to keep it light not brighten it more, we use the peroxide 10 instead.
To get the colors on the catalog, the peroxide used must be 20 but if someone wants to brighten the colors more, they can use a higher peroxide and use 30 instead. This is recommended.
I use peroxide 20 if I am dyeing the hair or with my toners. Unless, if I want to preserve the natural color of the hair when I would use volume 10.