For many years, I had to dig deep to find ways to create the shades I wanted with what was available on the market. I found myself on a quest to track down the perfect range of colours that would rebuild the hair, create shine and bring about the transformations I envisaged. As I couldn't find a brand offering all of this, our colour revolution was born! I am delighted to share it with you, and hope you will love it just as much as my team and I do.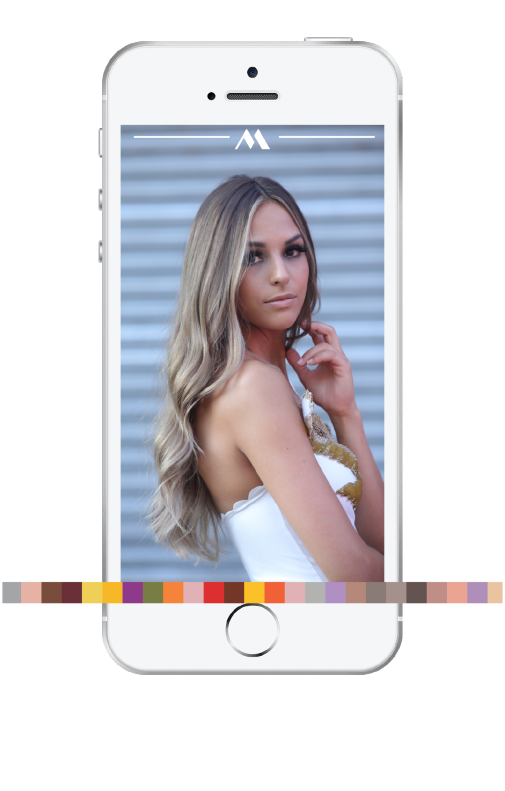 WHY MOUNIR'S COLOR RANGE ?

So many brands and color ranges in the market. Why launch another color range
I couldn't find the variety of nuanced shades that I needed and loved from a single company, I found myself forced to combine 3 or 4 colorS brands to satisfy my thirst. Mounir's innovative range targets this very problem by providing hairdressers with the freedom to select from beautiful natural blondes, cool ashy tones, deep greys, beige golds and many other nuances in a single portfolio from a single company.

How do the colors differ from others on the market?
My journey towards finalizing the color range took years, and I couldn't be happier with the final result. The color spreads evenly, covers greys, has a pleasant scent, and imperatively, nourishes the hair to provide amazing shine.

What were Mounir's criteria for the color range?
The range is the perfect tool for any hairdresser striving to give their customers the transformations they've been dreaming of, which can also used by themselves at home.
Mounir's signature colors named: "Les Bonbons De Mounir" are actually the range's icing on the cake with a mouthwatering selection spanning  from Purple Moon, Desert Rose and Milky way to Rabbit Beige, Casper, Sand, Sand Rose, Naughty Grey and Russian Blue. Best applied to hair that have been lightened to level 9 by firstly applying them to the roots, gradually descending towards  the ends.
For best results, apply to level 9 tones free of golds, oranges or reds. Hair must be fully bleached for use on the roots, where the concentrate  should  be  applied  gradually  before  being  worked down to the ends. Our 0.20 toner can also be applied to lend a subtle violet touch, while reds and golds can be countered with toners Naughty Grey or Russian Blue for use on level 8 blondes and higher.

Repairs damage, rebuilds the hair. The Arkitekt is the first step to restoring your hair's vitality by protecting, reconstructing and strengthening the bonds deep within. Activate your hair's natural defences by locking in moisture on a cellular level and injecting it with protein. Healthier hair means hair that can defend itself. The Arkitekt gives your hair the tools to rebuild its foundations, bouncing back stronger than ever.
Remove the unwanted yellow and orange tones from your hair. MTB & MMS shampoos are designed specifically for blonde, grey and silver-toned hair, and help you to instantly counteract undesirable brassy undertones to give you the brightest look yet! Brilliant visible results even after a single use.
The backbone of the revolution is this bleaching powder. The key to unlocking Mounir's secrets is the tool to achieve the desired blonde with minimal damage to the hair. The texture of the product is amazing to use in foils or as freehand. Great product to help you become a colour Master and a great tool for transformers.
Formulated for the best to achieve the best.
Used by mixing with the colors and the bleaching powder. Mounir has worked tirelessly to make it extra special to create shine and make the color extra smooth, soft and hydrated during coloring and bleaching treatments. Oxidizing lotion is so gentle you can achieve  beautiful tones and preserve the structure of the hair.
Mounir Group  , Ramlet El Baida   +961 1 801844 P.O.Box: 14-5854  Beirut-Lebanon
Write us an e-mail via the form, or just send us an e-mail directly at shop@mounir.com