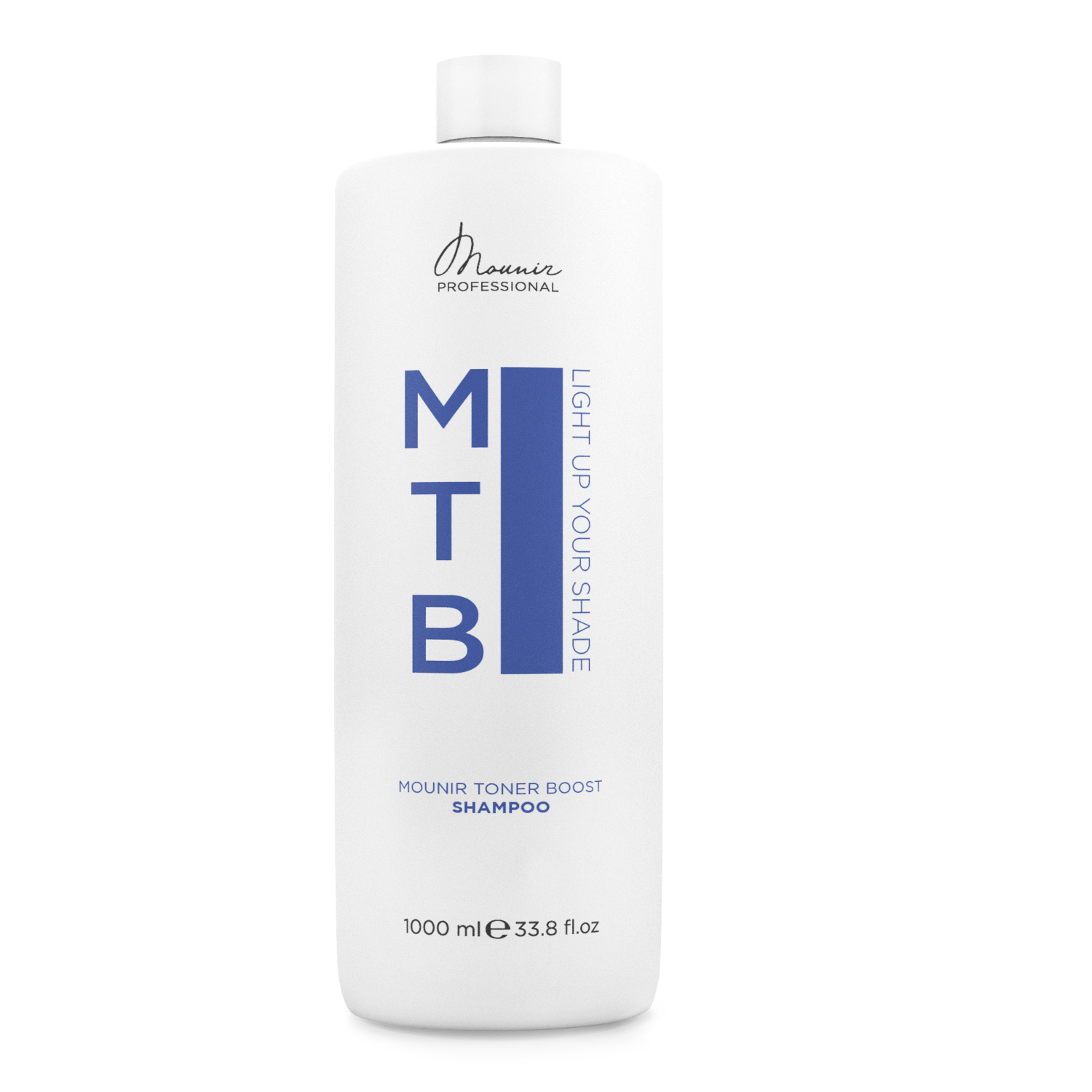 Today, I will talk also about this delicate product- the silver shampoo. We all know what it is and its role is.
But what you don't know is that this shampoo is a toner boost shampoo, it is indeed a silver shampoo, but its use is different, I will explain about it.
You can all see that in the end the transformation process that I use a blue product and people always ask what it is.
What's its role? To give silver or white or to take out the yellow?
What role does this toner boost play? Its composition is different than any other silver shampoo. This is why the process I will talk about now; you can't do it with any other product.
This is because its composition and ingredients are for certain purposes not like the traditional silver shampoo.
Today, if I am doing a grey or beige or any other color and I got a darker color than I wanted- this shampoo boosts the color and lightens it 1-2 degrees and makes it shine more.
In 90% of the toners I do, I always use this toner boost to lighten and make the color more shiny.
Other shampoos won't make such a difference. They might take out the yellow or give you grey, but this toner boost is giving you higher levels and lightening up to 2 degrees.
Another use of it might be for violet, it can take out the violet and weird colors; but its characteristic is to lighten the colors 1-2 degrees and make the color more shiny.