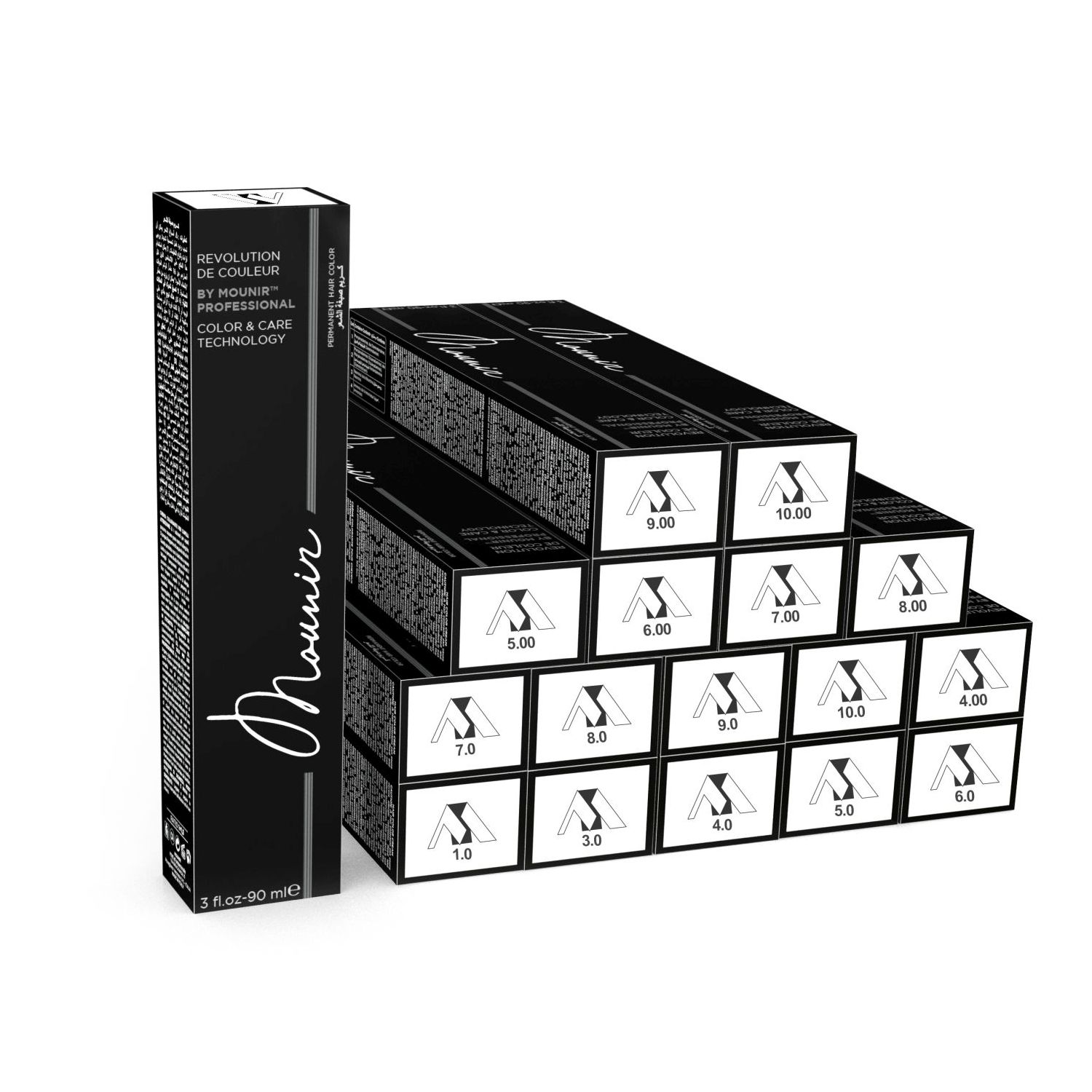 First, the base fixes the color to get a better starting point.
The .0 is the base or natural base color, I prefer it in the cases where we have 30% to 50% white hair.
And if you have above 60% or 70% to 100% white hair, it is better to use the .00. But in principle this dye's coverage of white hair is really excellent, really strong and has tremendous coverage The natural bases cover the white, we don't face any challenges with it at all.
To explain, natural base .0- when you for example use 5.0, it will give you the base color 5.0 100%. But if you use the 5.00, since it is more concentrated it will give you 1 shade deeper or darker and that is a level 4.