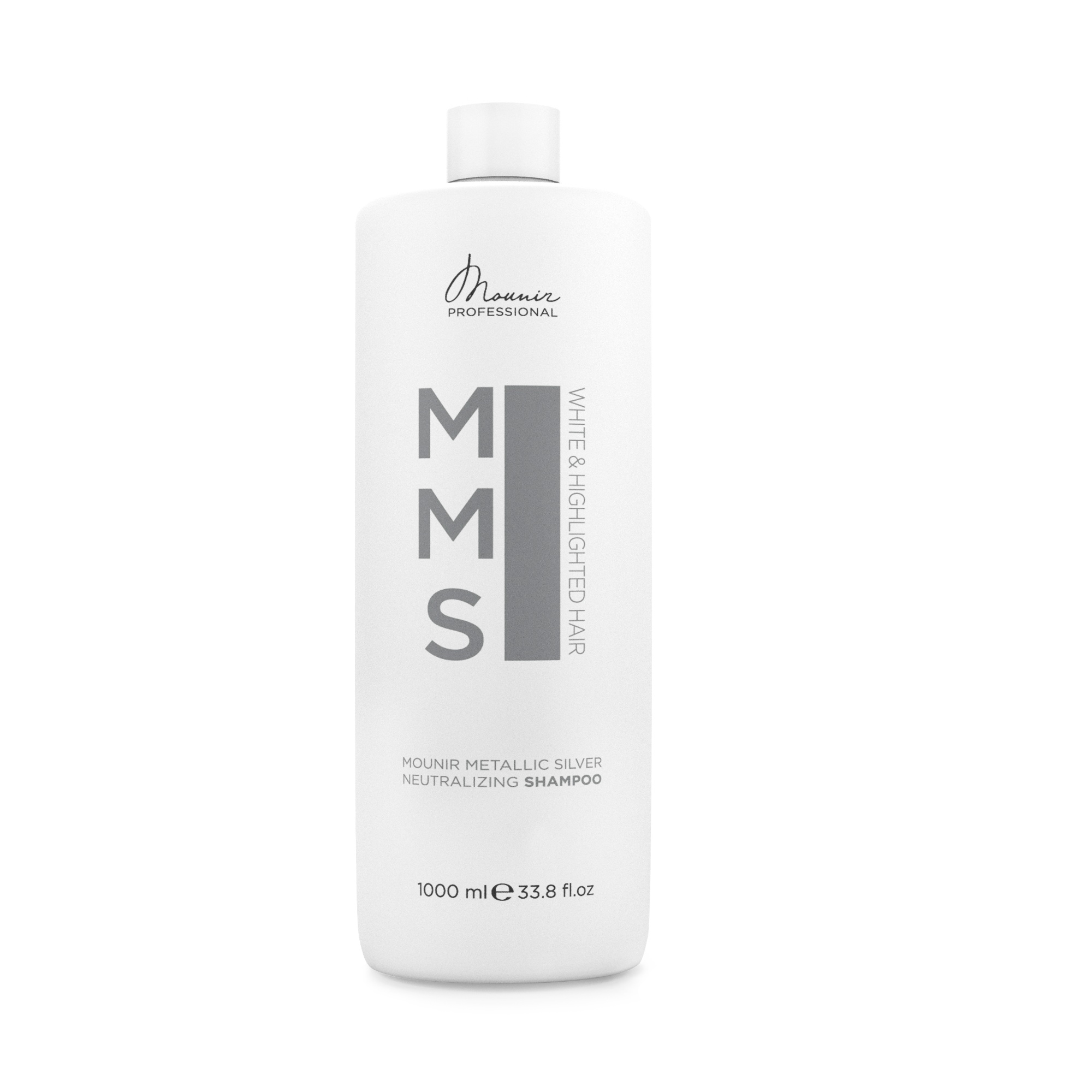 It's not a traditional silver shampoo. The metallic silver shampoo MMS. This is a shampoo with a very strong composition, very concentrated and can be used in different processes. If I've done a highlight and I get an orange color, I do one shampoo of the metallic silver shampoo or MMS. It will take out 100% the orange and deposit pigment to transform it to grey or beige colors.
Another use is, if I am doing a highlight and I don't want to use toner I can use this shampoo to take out all the yellow and give me whiter results. This shampoo is so strong and solves many challenges.
Also, if I have a case where the hair is brown level 5 and has orange on the ends, I can use this shampoo that will give a beautiful result to eliminate the brassiness and the orange. The MMS is one of the strongest silver shampoos available in the market now and it has a very strong and sensitive role.