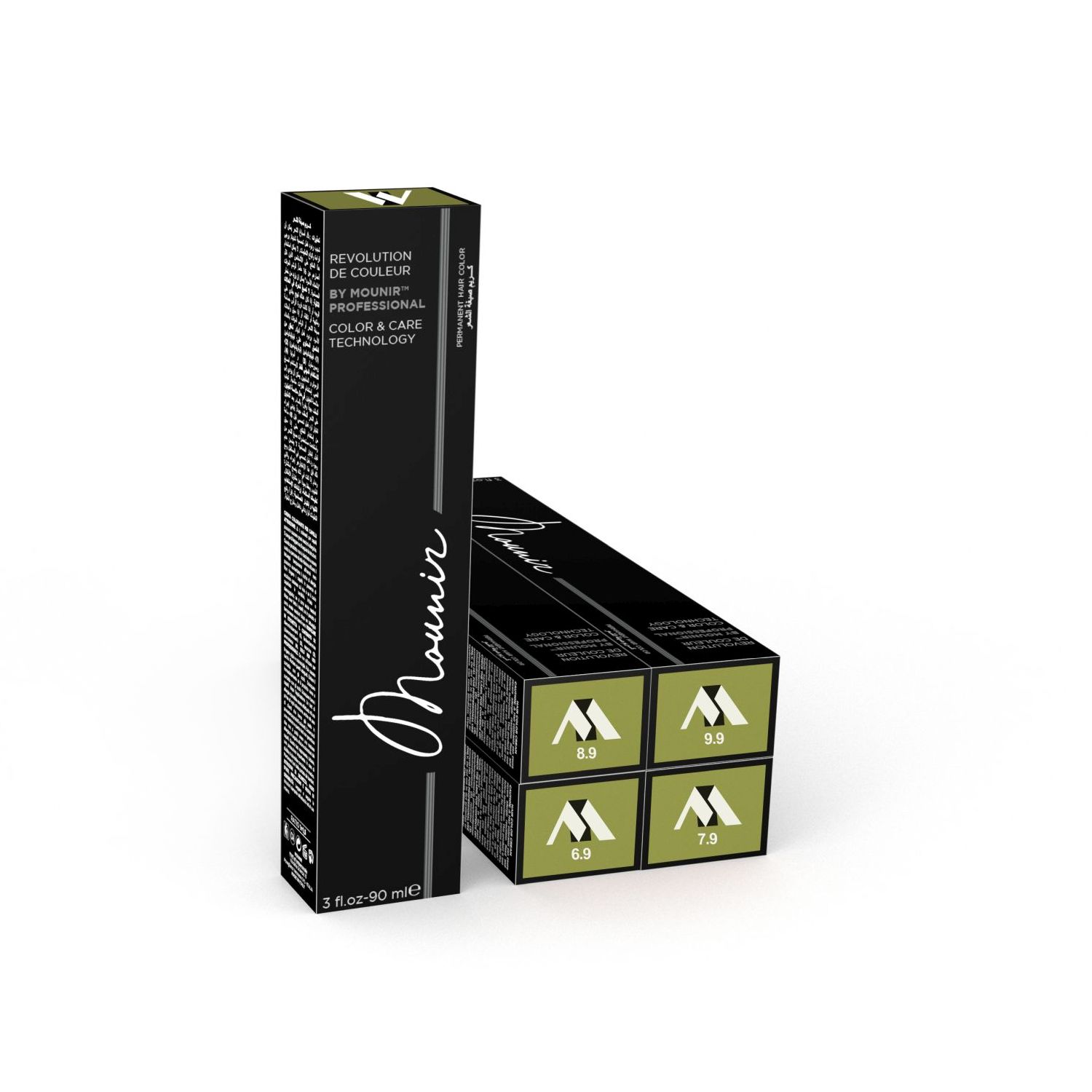 I will explain about the 0.9 family- the olive green. This is a smooth and balanced green color. For example, if you use the 6.9 or 7.9 on blonde hair, you won't get green. The green color as is delicate.
It is best used as anti-orange and anti-red. 0.9 colors are really smooth and amazing and it will help you to counter the problems of orange and red colors.
If we have a color that is level 6/3 or 7/3, we can mix with the 0.9 and .11 or with the 0.9 alone to take out all the gold and give us the 100% natural color.
Often, I use the 0.9 family in the toners. I use it on light blonde levels also.