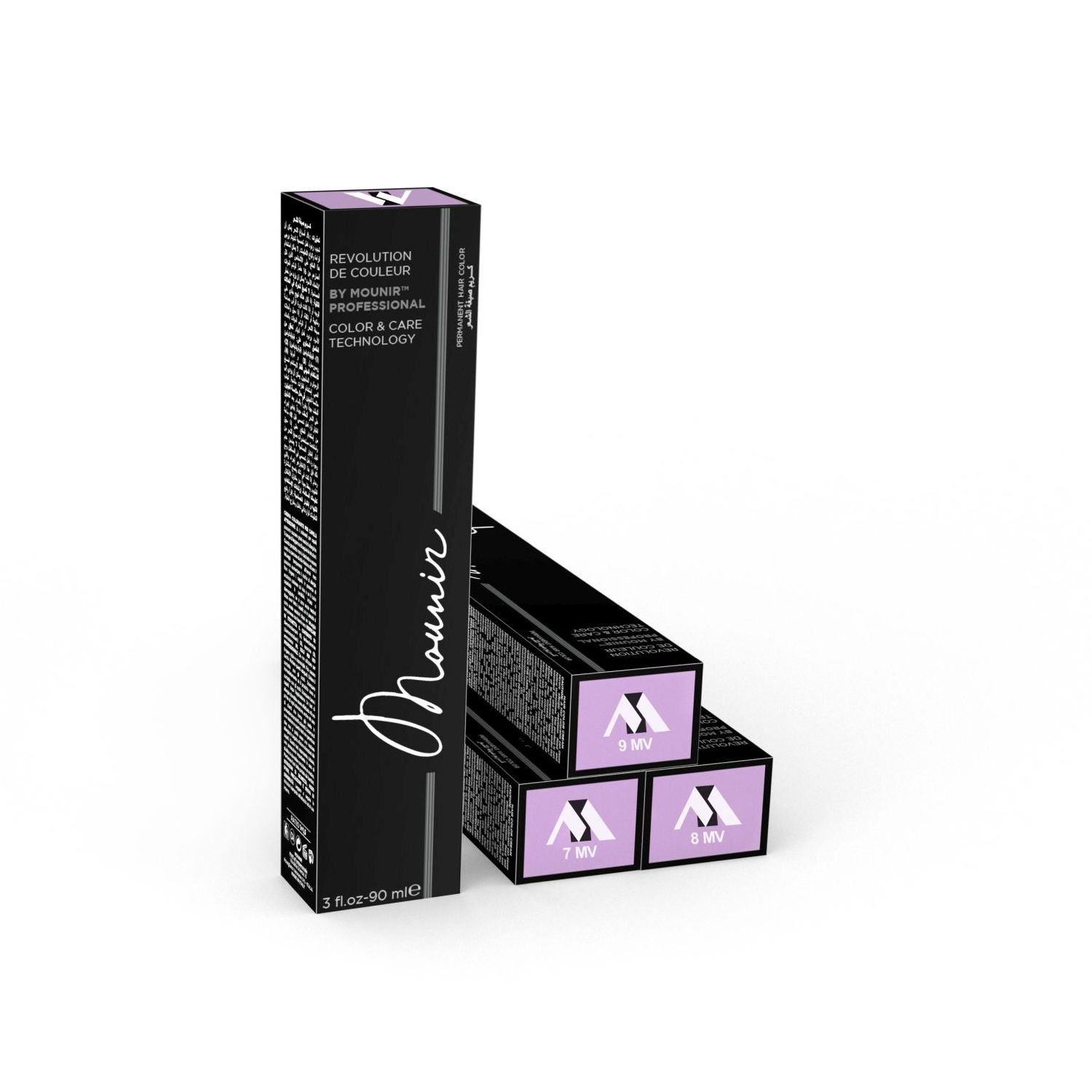 Metallic violet and metallic rose are strong and bold colors Again we use them on light bleached hair that is a bit lighter than light yellow, to achieve the colors the same as the swatches in the catalogue.
To get that melt ombre or balayage look I apply them from the roots and progressively drag them to the ends. I do not apply them like a toner from the top to end at one time.
The timing of the application is important and effects the final results. I leave the color up to 10 minutes on the roots if I am using number 7 or 8 then drag on top, the middle and then ends. The whole process or application time can take up to 20-25 minutes for the total length of the hair.
For number 7, we leave it about 10 minutes on the roots
If I am working with 9MV, I might leave on longer to increase the intensity. Or you can play and be creative as you wish with the MV and MR family 7/8/9 shades to obtain the results that you want progressively.
MR and MV it is really important that we work on a bleached hair lighter then light yellow and with mix with peroxide 20.