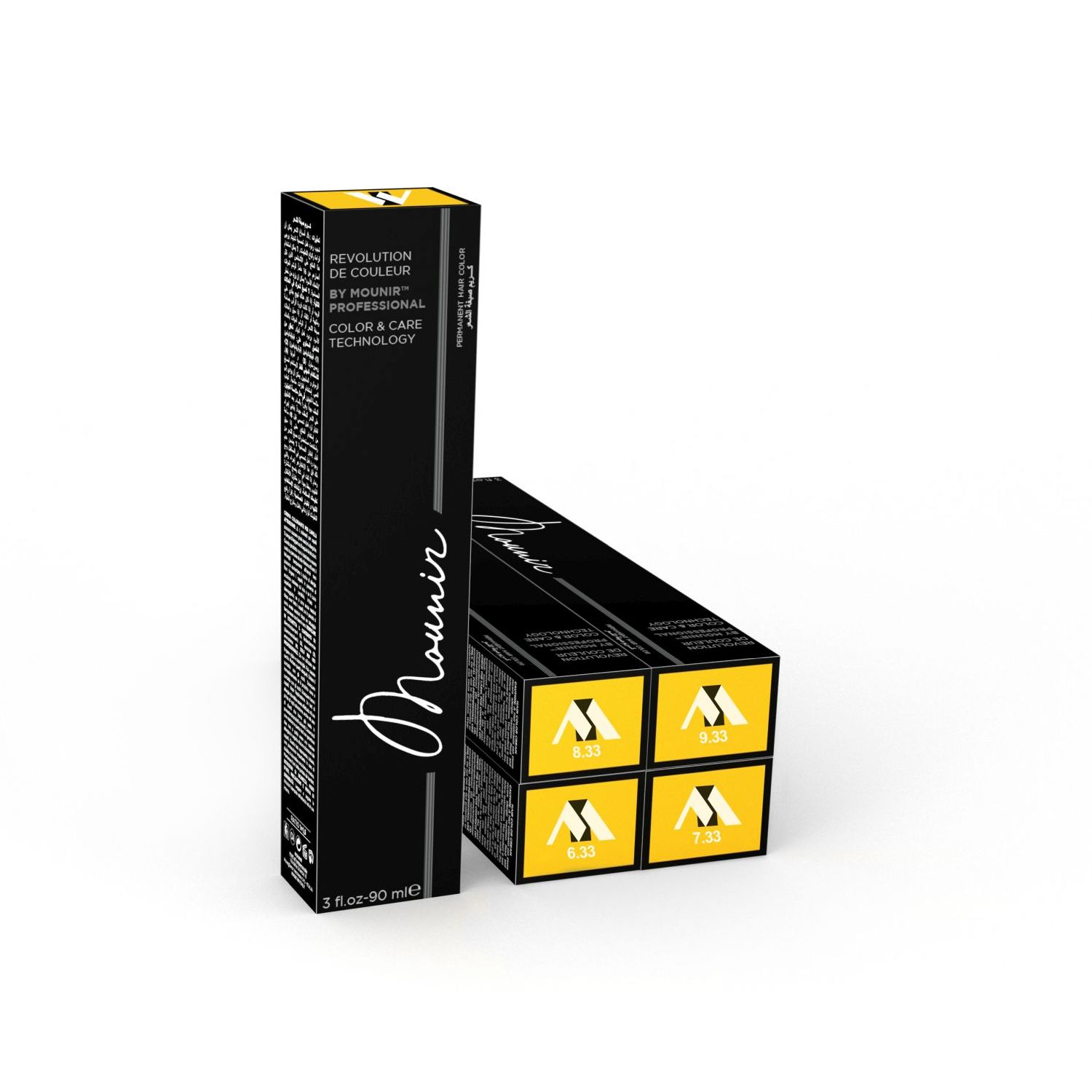 But what needs explanation the creation of .33.
We increased the amount of gold to make it more concentrated and intense. The colors are more golden and chestnut as the gold is very intense and concentrated.
The .3 and .33 counters the orange and gives us the natural beautiful not strong golden color. Instead it is soft cold gold. I would like to highlight again the strength of the dye,the shine and the smooth feeling it gives the hair.
The dye is very lucid, and it doesn't bother the eyes. You can see the beautiful gold; the beautiful copper and you will see all the families deliver smooth results.