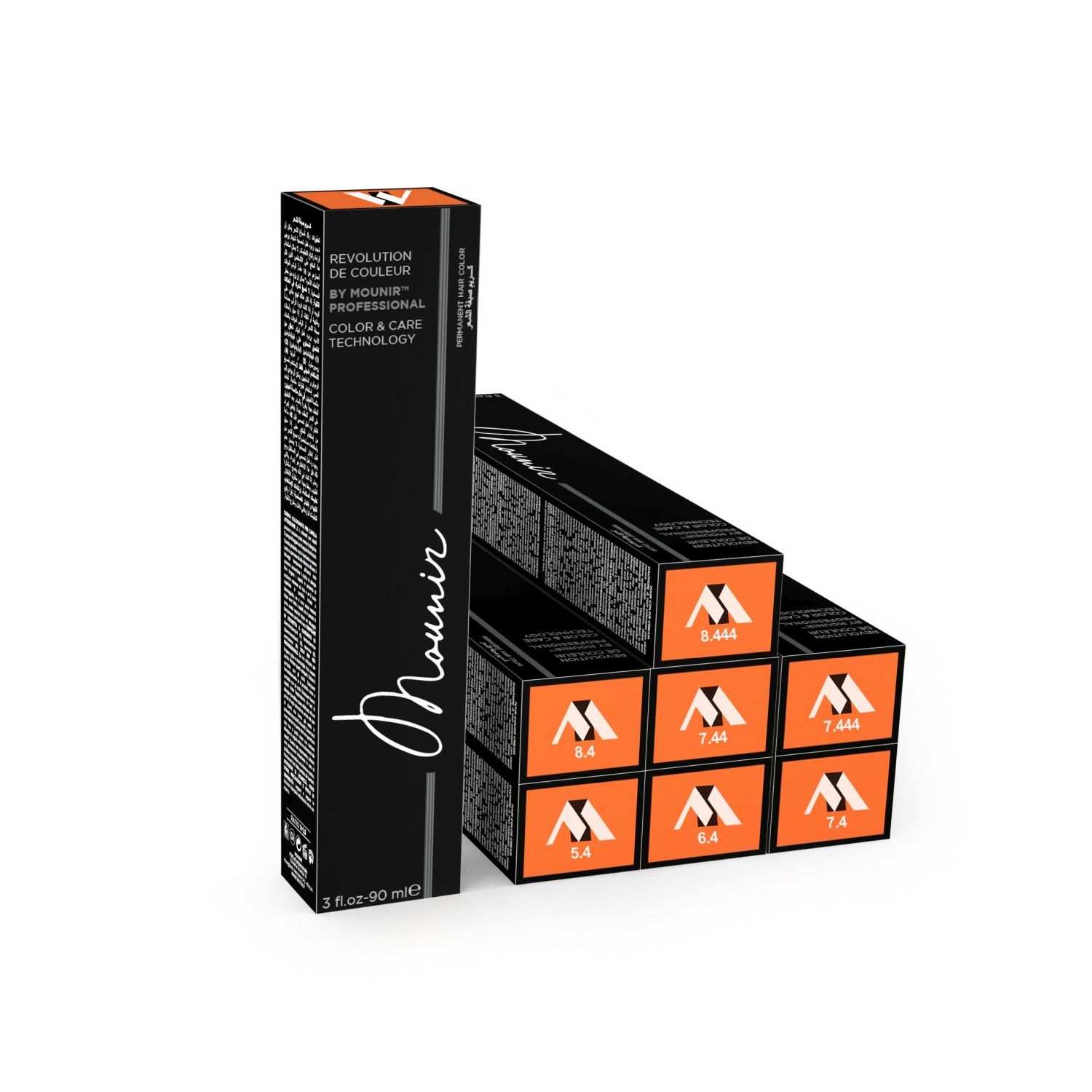 The copper family is between 5 to 8. Which is from 5 to 8, the normal copper color?
The copper in it is concentrated but not strong. Sometimes you have a level 6 with some highlight. When you use 6/4 or 7/4 from some brands, the highlights turn to orange. The composition of the copper in our brand is very natural and beautiful and you will achieve a very natural copper.
This is why we've done the .44 (7.44) and .444 (7 and 8). To give a strong intense beautiful copper color. On level 7 base, if you use 7.444, it will give a classy modern strong beautiful copper color.